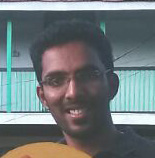 Mrs. Jayalakshmi S M
November 2017
"Enjoyed the tour of Cellular Jail and Havelock. Excellent job in planning tour by Arasu & Shakti. Travel experience was made comfortable by Mukesh & Sargeese (in Havelock). Overall an amazing experience touring with them. Kudos to Arasu, Shakti, Mukesh, Sargeesh for the amazing arragements."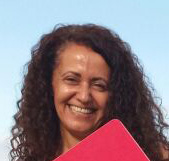 Ms. Laura De Fathima Massardo Ortiz
November 2017
"The help I always got from them Mohammed and Dev made my stay for memorable. All the services were excellent."

Mr. Krishan Saxena
November 2017
"The stay at Port Blair, Havelock and Neil all are counted as a memorable stay & we are fully satisfied with your staff. God bless each one of you & keep the good work daily. The staff at Neil island was not at all cooperative & courteous. Kindly look into the matter."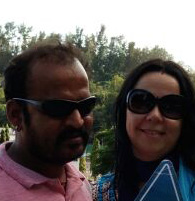 Mr. Mahadevaswamy
November 2017
"Every places are good it's a beautiful nature, good and kind people, we had a good and funny time. Nice beaches you can watch in one day, for that you don't need 3 days. Important: The staff is very friendly and kind. We missed the Neil Island , Scuba diving more to do."

Mrs. Rachna Goenka
November 2017
"All people excited with during our stay. All the services were great."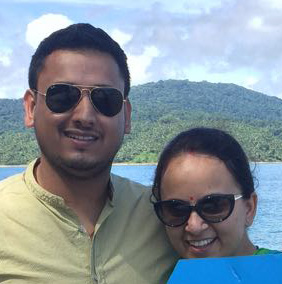 Mr. Gourav Sharma
November 2017
"Mr. Shakti and Dinner at Something Different was memorable. Hotel in Port Blair TSG Grande. Rooms condition was poor."

Mr. Kailash Kumar Tailor
November 2017
"Under Water Sea Walk at North Bay & stay at Havelock was more memorable. Stay was comfortable and memorable. Driver Name: Mr. Mukesh (Very punctual) Tour Manager: Mr. Arasu - visited daily at Hotel lounge & detailed everything about next day."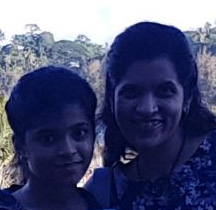 Mrs. Shailaja Kiran Madaye
November 2017
"TSG Aura - Staff was extremely cooperative and pleasant, special mention for assistant Mr. Satyajit Biswas. TSG Blue Havelock - Lacking customer service not very clean. Port Blair tour organizer Mr. Roy, Gautam were good."

Ms. Neelima Damodar Courtney
November 2017
"Arasu was very friendly and nice. The day I went to visit Cellular Jail Sound & Light Show, my ride just left me there. Had to wait for long time."

Mr. Pankaj B Jain
November 2017
"Stay at Hotel AT Villa was bad . Food & Ambience was not good. Driver Gautam was really helpful. Tour Manager Roy was very kind. Because of these two people we were able to enjoy most part of our trip except stay. Andaman was a very good trip for us, wish we can cover more locations in our stay. Roy and Gautam helped us to get best out of our time. Havelock was amazing, coordinator guided us the best."

Ms. Priya Batish
November 2017
"Prompt service, customized tour. Accommodation and Neil was excellent. Dev, Shakti & Gautam were very helpful. Tapas helped me with cash when I was short on money."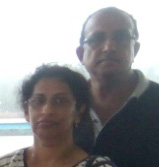 Dr. Kurien Thomas
November 2017
"Faraway Travels Ė Excellent Service."

Mr. Sravan Kumar Bathini
November 2017
"Tour with you guys was easy. Hassle free travelling is the highlight of the tour and Andaman is amazing with you guys help. Hospitality of you guys is amazing. Services of tour managers, Roy, Arif, Shakti & Tapas was amazing. Drivers are also amazingly very friendly and helpful."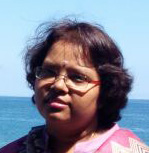 Ms. Jayashree Subramaniam
November 2017
"1) Special care and arrangements alone for Birthday by Tour Manager Shakti.
2) Exotic places visited. Excellent coordination of Faraway trees team (Arasu, Shakti).
3) Would have loved to visit Radha Nagar Beach Again. Excellent Support by Faraway Tree"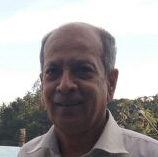 Mr. Anjali Malik
November 2017
"The time we landed at Port Blair the hospitality of your staff deputed was excellent. Mr. Roy took good care of us throughout our stay in Port Blair. And Dilip & Anand are not only drivers but good guides also. They kept giving me information about the various places they took us along with their history etc. They all are very polite and courteous and also punctual. In Havelock Mr. Shakti was very hospitable. As soon as we landed at Neil Island Mr. Tapas wanted that we visit Nature Bridge straight from the Jetty and before checking in to the hotel. So that we are all to cover me spot there and then as it was near the jetty. On the other hand Mr. Shakti made us very comfortable in Havelock (where the only place to visit in the itinerary was Radha Nagar on two days they had put only one place). He planned in such a way that we enjoyed our stay in Havelock. One was taken care of people deputed in Andamans were good. They respected our age (as we both are senior citizens) and made us comfortable. Thanks to Mr. Roy, Mr. Shakti, Mr. Dilip & Mr. Anand."

Dr. Swaroop Singh Rathaur
November 2017
"Mr. Meghadut Roy received us at Port Blair airport very courteously & arranged everything as per plan. He was very helpful and guided us properly. While returning from Neil - Port Blair we were provided accommodation in the Coastal Cruize in the basement where smell of diesel was horrible & intolerable. Will complain online."

Ms. Manjeet
November 2017
"Stay at Port Blair was not okay. Havelock accommodation was excellent. Service by local coordinator Mr. Anand was excellent. Overall good experience."

Mrs. Rajani Ashok Mehta
November 2017
"Andaman tour is very memorable. Specially Havelock, Radha Nagar Beach is clean and most beautiful. Staff is very helpful. Mr. Dev & Mr. Shakti and Mr. Uttam is best and cooperative."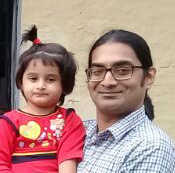 Mr. Mohamed Mishal
November 2017
"Havelock was one of the memorable event with the trip Mr. Roy our tour manager arranged this trip very punctually and he was helpful. One of the main problem was the network and our tour manager Mr. Roy solved it."

Mr. Subir Kumar Mondal
November 2017
" All the services were excellent."

Mr. Ritvik Chaturvedi
November 2017
"Sundar, Arasu, Tapas, Shakti & Driver in Havelock were very cooperative. Everything was well managed."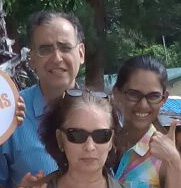 Mr. Narendra Kumar Vijay
November 2017
"Arasu Tour Manager and taxi driver Gautam are excellent and cooperative on time and guided well."

Mrs. Binaben Desai
November 2017
"Good Experience. Tapas Midul & Arasu were very helpful. Radha Nagar Beach was awesome."

Mrs. Jagruti Jayvadan Chaliawala
November 2017
"Stay at Neil, Food and services of local driver were excellent. But Hotel at Port Blair was not good and not upto the mark."

Mr Vikas Bhatnagar
November 2017
"Mr. Arasu and Mr. Gautham is punctual and were very cooperative and all the services were excellent."

Mr. Luvinder Sofat
November 2017
"The destinations were as per expectation. But the hotel were managed badly."

Mr. Shashikant Chaturvedia
November 2017
"Beach tours were memorable. Tour Managers were helpful and co-operative. Mr. Arif very friendly in behavior."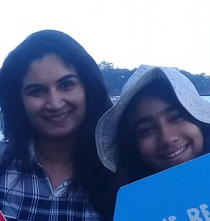 Dr. Vijay Madhavrao Chavan
November 2017
"Local Manager Mr. Roy and his team was excellent in keeping time schedule, punctuality, keeping words and arranging the sea activities. Actually the sea activities are weather related, even with this big obstacle, everyone including Mr. Shakti (Manager of Havelock)& driver Sunder tried all tricks in their pocket to experience the activities. We were lucky to experience Sea Walk, Scuba Diving (twice) & snorkeling with this team."

Mr. Manoj Singh Digari
November 2017
"Elephant Beach and Radha Nagar Beach at Havelock was memorable. Tour guide in Port Blair and their transport service is very good"

Mr. Rakesh Kumar Marwah
November 2017
"The stay in Havelock was amazing. And the staff assisted well. Specially Arasu, Shakti."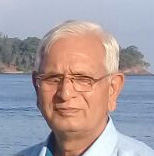 Ms. Khatiwala Twinkle Rajeshbhai
November 2017
"Nice place. All the experience was very nice."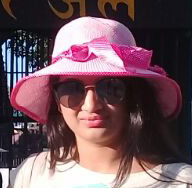 Mr. Pashupati Ghosh
November 2017
"Hospitality of team Faraway Tree is excellent. The services of Roy & Dilip is really enjoyable."

Mr. Ajinkya Khamkar
November 2017
"Faraway tree Hospitality was great and memorable. Driver Mr. Gautam & Tour Manager Mr. Arasu were friendly, supportive & cooperative. Keep up the good work continue."

Ms. Aarti Singh
November 2017
"The accommodating and understanding nature of the tour manager and operation managers were the highlight during the tour. Rather than spending 02 nights at Port Blair, max time of tour should be spent in Havelock."

Mrs. Pooja Khokhar
November 2017
"Elephant Beach was memorable. Amazing stay. Loved and pampered by them. Good Work. Keep it up; special thanks to Mr. Arif."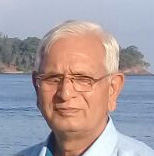 Mr. Wilson Francis
November 2017
"Everything was great and memorable. Coordination was really good specially Vinod, Shakti and Kishore."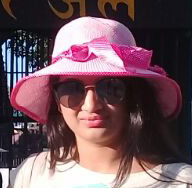 Mr. Sourav Chakraborty
November 2017
"Positive: Beautiful sights, nice hospitality service of Faraway Tree personal. Negative: Below average buffet food services of Symphony Palms resort. I do have lot of opinions regarding this trip. Let me restrict myself by applauding Mr. Shakti at Havelock, he has been thoroughly professional & punctual in his work. I was disappointed with the hotels & food services. Lastly I thank Mr. Raghu from Faraway Tree for helping us whenever needed."

Mr. Pradeep Kelkar
November 2017
"Tour arrangements are good. Mr. Arasu was helpful."

Mr. Raj Patel
November 2017
"All the services were memorable and excellent."