Mr. Jairaj Jaisinghani
December 2017
"Every member of the team is worth a mention. The professionalism & friendliness of all the representatives was remarkable. Nothing apart from just a few minor skirmishes: mainly that the packed breakfast at the hotel in Port Blair was quite bad. Hopefully the feedback will help improve the experience of others."

Mr. Prateek Rastogi
December 2017
"Mukesh was very supportive and nice in nature & behavior. Roy was clear in instructions. I will recommend everyone to take their services."

Mr. Mahendra Kumar Agarwal
December 2017
"Faraway hospitality team - Roy, Mridul, Shakti, Arif, Anand, Mukesh, Shankar, Sundar" - all the guys shown great team work and took care of guest very well. We were in Hassal free Tour. Since tickets are booked in advance, good to give inter-island ferry timing to customer in advance before travel; so that the traveler can plan trip better. FINAL DAY: Arif & Sunder helped in showing good places in Port Blair. Thanks a lot. Hotel in Port Blair "Shreesh" below average. Very poor experience. Neil Island coordination poor."

Mr. Mahadeb Chakraborty
December 2017
"Gautam driver behavior was excellent. Arasu - the team manager behavior and his promptness was excellent. The tour conducted by your staff was excellent. Overall this part of India needs to be visited by our country men for the realization of Indian Independence during the British rule."

Ms. Gurminder Kaur
December 2017
"Tour is well organized. Tour manager Mr. Roy is very cooperative and have guided us properly. We enjoyed the tour."

Dr. Dhanajay Kumar
December 2017
"Good Journey. Tour Manager Roy: Cooperative & Well manner & Punctual. Driver Anand: Good Person & Punctual."

Ms. Janaki Sabapathy
December 2017
"Strongly recommend and suggest you that should not book Jazeera at Bamboo flat as it is very bad. Your tour manager Vicky is very good and want to give 10 out of 10 to him. Arif service was good. Thanks Vicky and Arif.

Mrs. Shibanwita Sarkar
December 2017
"All the services were great. Seat booking in cruise should be in Deluxe Class and not premium class."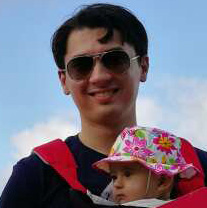 Dr. Kartik Pendharkar
December 2017
"Mr. Sundar & Mr. Arasu in Port Blair and Mr. Laxman in Neil were particularly helpful. No able to visit Something Different restaurant in Havelock & we were not aware of free pickup and drop - can be put more prominently in brochure."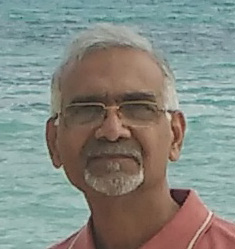 Mr. Ashok Purushottam Kamath
December 2017
"The entire staff of Faraway Tree at Port Blair and Havelock were very friendly and supportive. We would like to mention Mr. Vinod, Kishore and Mr. Shakti in particular who show up every evening at the hotel to ask for feedback. At Havelock Mr. Shakti went beyond the itinerary to plan a visit to Kalapathar as we had spare time before our departure. Food quality at Pearl Park, Neil Island was not upto the mark and service at restaurant was very slow"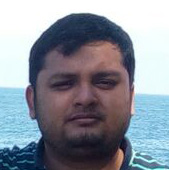 Mr. Kailash Kumar Khandelwal
December 2017
"Had a memorable experience at Radhanagar Beach and Laxmanpur Beach. The tour organizer Mr. Arasu & drivers Mr. Mukesh & others were excellent in terms of the quality of service. Had a wonderful experience."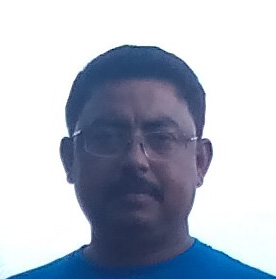 Mr. Arup Kumar Borah
December 2017
"Visiting Havelock Island was the best part. Apart from the loads of fun we had at Radhanagar Beach, Kalapathar Beach was a delight. Roy - has been an excellent tour coordinator. He ensured that we have everything at ready and was available anytime we needed anything. Sunder ensured that we were never late to any place and had good knowledge about the local place."

Senior Citizen Group 2
December 2017
"Introductory meeting was very good. From your company Mr. Aarif was with us. He is a wonderful boy. Full of energy and courtesy. He is very humble. He is the perfect person to be in tourism industry. He is all time ready to help and please everybody with his good and humble gesture. Stay at Havelock (Sands Marina) was really best of the whole tour. Basically issue is for vegetarian; dishes should have been told to them for vegetarian otherwise no problem. Overall our whole tour was good; food quality can be improved. I am quite happy with this team we were rest assured that our every problem would be taken care of. Andaman Trip is a good trip. I would like to join the team again. Assisted in all trips and helped in coordination with tour manager. Excellent and memorable. Satisfactory I fully appreciate assistance and coordination by Mr. Arif tendered during all trip."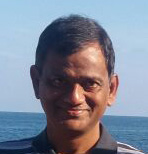 Mr. Ram Krishna Agrawal
December 2017
"Coordination of the team was remarkable. Tour manager Arasu and Driver Anand are very friendly and cooperative. In Havelock Shakti, Mridul and driver Bakul were excellent. Only at Neil it was little less than expected"

Mr. Anil Srivastava
December 2017
"The whole stay in Havelock was quite good. The experience was nice. The process of booking rooms in symphony Palms could have been better. The first day rooms selected at Symphony Palms was not good. Gen Manager of resorts has taken good care of us and changed the rooms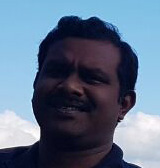 Mr. Varun Sridhar
December 2017
"Fantastic personalization. Tour managers were very good."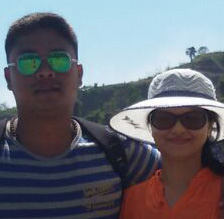 Mr. Ainstein Bora
December 2017
"Good facilities and best experiences."

Mr. Charmana K D
December 2017
"Scuba diving and Elephant Beach trip was memorable. Mr. Roy helped a lot overall. Mukesh supported us a lot."

Mr. Manohar Kothari
December 2017
"Anand & Arasu did good job, guided us properly. TSG Blue at Havelock not good."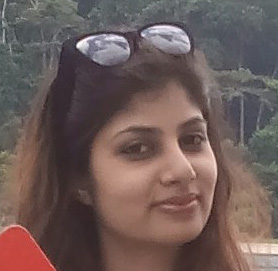 Ms. Aruna sindhu Budharaju / Mr. Sandeep Varma Budharaju
December 2017
"Amazing staff!! Dev (Tour Manager - Port Blair)/Sunder (Driver) Shakti (Tour Manager - Havelock)/Bakul (Driver). These guys are the best and very polite and helpful people. I recommend to travel again with the company for all my future trips. Thank you."

Mr. Anurag Shrivastava
December 2017
"Reliable and good experience. Stay at Port Blair & Havelock was excellent and services by tour manager & driver was excellent."

Mr. Satish Kumar Jain
December 2017
"Corals or sea life seen at Coral Island - Neil & Glass Boat ride Havelock. Sceneries & view at Mount Harriet which was not included in the itinerary were all memorable. For every small distance pickup & drop for food only 2 km extra payment was collected. Deluxe rooms at Hotel Sinclair were very bad."

Mr. Rajdeep Dandapath
December 2017
"Tour briefing and prompt reply on any issue from Mr. Meghdut Roy is the highlight of the tour. Good services from the driver Mr. Mukesh and Mr. Gautam."

Mrs. Rani Venugopal
December 2017
"Faraway tree was excellent!!."

Dr. K K Vidyarthi
December 2017
"Havelock & Ross Island were particularly good. Anchorage Inn at Port Blair was a poor show. Package should include trip to Sentilenese and Jarwa Islands. Room Tea/Coffee was not there at Anchorage Inn Port Blair. Bar at Symphony Palms was playing loud Music. Thank God till 10 pm. A wire can be easily provided between 2 huts at Symphony Palms. It will give a neat look at the hotel. Neil island and Lime stone cave visit should be included in the itinerary."

Mrs. Anjani Bhole
December 2017
"Uttam & Roy very good service, polite and courteous. Very good driving/safe. Roy was very informative & pleasant. We had very uncomfortable stay the first day. It was not clean & AC/TV, Hotwater was not in working condition. They should check the room thoroughly before giving to next customer."

Mr. Anil Singh
December 2017
"The person from Faraway Tree was amazing and I am gonna suggest everyone to choose the same. I love the hospitality and everything given by Faraway (Especially Vinod, Arif, Shakti, Driver in Havelock)."

Mr. Arun Pundlikrao Kadu
December 2017
"It was a pleasant experience in Havelock & Radha Nagar Beach, Kalapathar Beach. Both tour managers at Port Blair & Havelock named Arasu & Goutham manage tour very well."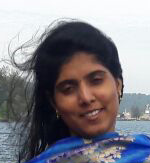 Ms. Sai Sujitha Mitta Venkatagari
December 2017
"Excellent services, response by the entire team. Thanks Arif Ji for your prompt responses."

Ms. Megha Pandey
December 2017
"The tour guide specially Arasu and Gautam were very cooperative & full of energy to handle us with happy mind which changes our mind on the trip. Thank you for giving us hospitality of highest standard. It's a nice experience and thank you for giving such a service ."

Mr. Kunal Mishra
December 2017
"It was a wonderful experience since start of the journey. We were really moved by the warm hospitality of our tour managers Arif, Roy, Shakti & Tapas. Our drivers at all locations (Mr. Anand & Mr. Phodchand & Mr. Aman) were very much punctual and helpful throughout the trip. We really want to thank Mr. Arif for arranging his personal transport for our last night dinner at Port Blair. This helped us to end our honeymoon trip with a perfect dinner. Experience at Havelock was wonderful specially Radhanagar Beach. We had a perfect honeymoon time at Radhanagar Beach. Scuba diving experience at Scubalove was also very good. Trainers at Scubalove were very supporting and they helped us to come out of our fears. Resort stay at Havelock & Neil was very good. It was a perfect romantic stay at both the places."
Improvement Points: Experience at Cellular Jail was okay but it could have been better. We took a guide at Cellular Jail & the whole time at Cellular Jail was spent at knowing about the jail & its history. We did not got any time to spend at the roof top of jail and experience the wonderful view from there. So we thought at last that it would have been better if we would not have hired guide. I did not liked the stay at Port Blair very first day. Specially the bathroom of the room of TSG Grand was very small. I was bit upset with the room & I thought I will get similar rooms for accommodation throughout the trip. Last night at Port Blair was good. I liked this room at TSG Grand & I thought it would have been better if we would have got this bigger room in the beginning.

Mr. Shubham Sharma
December 2017
"Hotels and resorts were fantastic. Lovely place to visit. Dev and Shakti their guiding and helpfulness was literally fantactic. No problem regarding services but weather condition was not good in the end."

Mr. Sunil Koul
December 2017
"Tour was well organized and planned. We love all the places we visited with nature beauty and historic events. Roy - tour manager at Port Blair was very helpful and kind in all aspects. Anand - driver was having excellent behavior & knowledge about place."

Mr. Venkata Ramana Srikakollu
December 2017
"Radhanagar Beach visit and hotel stay was memorable."

Mr. Manas Guttul
December 2017
"The stay at Port Blair was okay/Good. But the stay at Havelock was very bad. Very worst at Havelock an under-construction hotel was given at Havelock. The team of faraway tree was good & courteous in helping us out. Driver Mr. Sunder at Port Blair has been very helpful and supportive."

Mrs. Uma Raja
December 2017
"Friendliness of Faraway tree team was very good. Hotel in Havelock was poor choice. Hotel in Port Blair was good. Weather was bad due to cyclone nearby and I do not blame anyone for that. But there were many better hotels in Havelock but I don't know why I was put up in this one! Faraway guys did a good job of transport and giving support (in bad weather conditions)."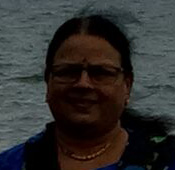 Mrs. Lalitha Subramaniam
December 2017
"Tour managers and drivers were very friendly and cooperative. We particularly appreciate the services of Mr. Thennarasu, Mr. Shakti, Mr.Manjeet and Tharak."

Senior Citizen Group 1
December 2017
"Mr. Arif deputed by Faraway tree for Senior World group 19th Nov to 25th Nov has co-operated for all operations right from arrival till departure. Wish all the best for him & Faraway (THANKS). Had pleasant stay. Many thanks to all concerned for Faraway. Mohamed Arif was a great help. He was very courteous, gentle, helpful and efficient. He was always there with a helping hand and his hospitality was remarkable. I had nice experience to move to my desired places. See very friendly people like Arif. More than satisfactory. A very good experience. Immense help for all water sports activities by Mr. Arif. He did all that which was always expected. Our experience was awesome nature outstanding. Appreciable tour for us it's memorable. We thank for cooperation and coordination. Very nice experience. Courtesy of staff Mr. Nishant, Rahul and Arif in celebrating my birthday on 21st Nov and celebrating the birthday of other colleagues also. Pleasant and excellent."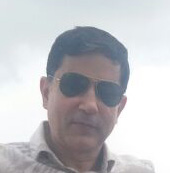 Mr. Bhushan Gagrani
December 2017
"Visit to Joggers park which was not scheduled one was memorable. Like to mention Mr. Roy and Driver Anand for their excellent services."

Mr. Chanchal Kumar Tewary
December 2017
"Each & every staff member put in the service of our tour was very helpful. Particularly to be remembered were Mr. Roy (Tour Manager), Mr. Mukesh (Driver) & Mr. Raghupathy (Operations Manager)."

Mr. Nitesh Sharma
December 2017
"Visit to Havelock was the highlight. Overall a good experience. Thanks to Mr. Roy, Goutam, Shakti & Anand Ji."

Mr. Abhijith Mandarthi Shetty
December 2017
"Service was very good. Dev & Sunder were very helpful & courteous. Sea Princess food was not so great, needs improvement."

Mr. Ajit Singh Tewatia
December 2017
"Hotel Jazeera resort be asked to maintain the furniture of the rooms properly because the almirah in particular was very dirty & unpolished. Stay at Port Blair was good and Neil Island was Excellent. Vehicle condition and tour coordination was excellent. Exclude Baratang and include Ross Island trip. Overall experience was good. Good planning at all locations."

Mrs. Pushpa Sagar
December 2017
"All the services were excellent. Mr. Dev was very friendly."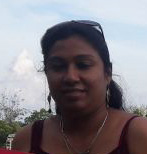 Ms. Deepa Somasekhar
December 2017
"The trip was good overall. The hotel, vehicle & arrangements together manager Shakti & Arif were done properly. If something needs to be improved it's the condition of the hotel kingdom in Havelock."

Mr. Kotamasu Gnanadev
December 2017
"Receiving by the manager Vinod at Port Blair, Shakti at Havelock was very awesome. Elephant Beach & Radhanagar Beach was very awesome."

Mr. Pramod Kumar Gupta
December 2017
"Overall experience was good however it can be further improved by hotel facility at Port Blair. Our special thanks to Mr. Roy (Head Operations), Mr. Arif (Tour Manager), Mr. Shakti (Tour Manager at Havelock) for providing excellent services."

Mr. Tejas Patange
December 2017
"Arasu - Tour Manager and Gautam - Driver were excellent. All the services were excellent."